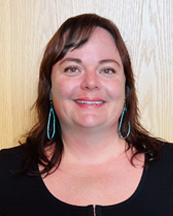 Consultant Name: Meg Sias
Company Name: Progressive Community Services, Inc.
Phone Number: 608-669-7427


Work History
Job Title: IRIS Consultant
Care Responsibilities: As an Iris Consultant, I serve as an ongoing source of collaboration and support to participants in self-directed living, based on each participant's changing strengths, needs, budget, and preferences.
Educational Background
Name of Institution: Edgewood College
Major/Degree: B.S. Regular and Special Education, M.A. Education, English as a Second Language M.A. Marriage and Family Therapy
Credentials
Name of Certification/Accreditation: Lifetime Educator Licensure, Birth – Age 21 – Lifetime Licensure, English as a Second Language Advanced Lifeguard, CPR, and First Aid
Certifying Agency: Department of Public Instruction and American Red Cross
Date Certification was Obtained: 2008, 2008 and 2020
Specialties
Over the past 15 years I have worn many hats in the human service field. My experiences range from teaching and coordinating programming in the K-12 system to advising and managing students' success in higher education. Most recently, I have been trained in therapeutic methods to help individuals and families navigate mental health challenges.
My passion lies in supporting individuals from diverse academic, socioeconomic, and cultural backgrounds. Adaptability, collaboration, and reflection are skills that have assisted me in tailoring programming to meet the unique needs of the individuals and families in every area I have worked. Some specialty skills I have are working with individuals with cognitive delays, autism, physical limitations, down syndrome, individuals acquiring English as a second language, advocating for LGBTQ+, supporting immigrants, training in trauma informed care, family system therapy, and mental health conditions.
County/Region I'm familiar with
Dane and Green Lake Counties
Languages or Communication Skills
English is my native language, but I also have conversational levels of Spanish and Portuguese.
I'm comfortable with pets in the home
Yes
More about me
In addition to supporting amazing humans every day, you can find me hiking and capturing photos of nature. I grew up on a lake in Wisconsin and enjoy all things water related. My family and I appreciate adventures near and far. Our most recent escapade took us to a Mayan village in Yucatán Peninsula where we stayed with a local family and completed a Spanish immersion program. Portuguese is my second language and Brazil will always be another place I call home. I am a lover of cobblestone streets, dark chocolate, laughter, and experiential learning.