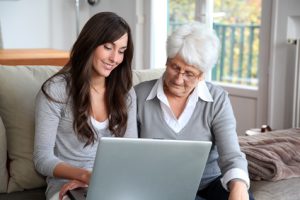 PCS strives to offer effective and efficient support to adults with disabilities living in Dane County by helping them achieve a self-directed life in community settings.  We believe the person with a disability is at the center of identifying, implementing and managing self-directed services.  Person-Centered Plans are the vehicle to fully realize self-directed supports.
PCS staff are experts in developing Person-Centered Plans. When developing a plan for each of our clients, we know how to take into account these key factors:
budget size,
eligibility parameters,
natural supports,
and existing community resources.
Since we were founded in 2004, we have discovered the keys to your success and the effectiveness of our plans are:
flexibility,
a commitment to consumer choice,
deep knowledge of available services, programs and waiver rules,
and dedication to inclusion and respect.
PCS's top priority is to provide excellent quality services. We continually strive to improve our skills, knowledge and relationships so we can better serve our participants. See our 2022 Quality Management Plan to learn more.